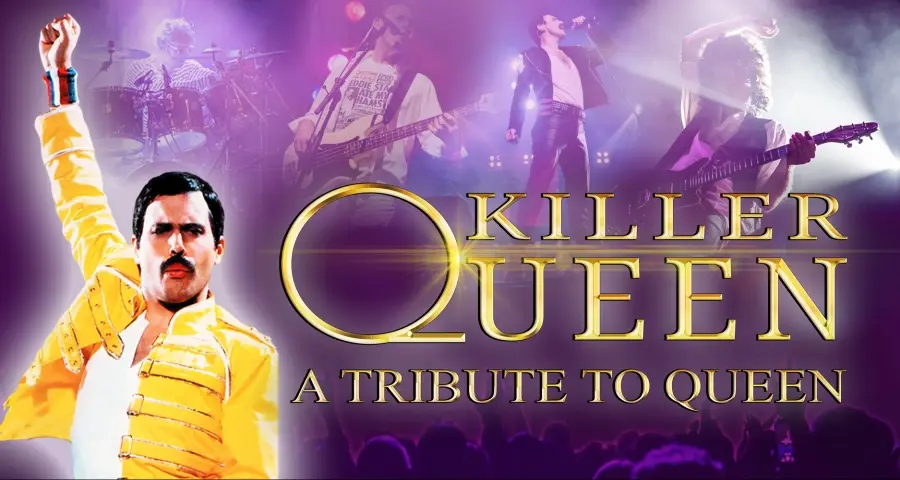 Killer Queen
Killer Queen have been performing their tribute to Queen's concert since 1993. Their expert musicianship, extraordinary energy and accurate portrayal of the world's greatest live band have rightfully earned them the title of Queen tribute royalty. Thrilling sell-out audiences across the globe from the UK to Moscow and in 2016/17 their first tours of the USA. Killer Queen recreates the high energy, powerful phenomenon that was Queen live.
TICKET UPGRADES
To book an upgrade for this event, add to your basket when purchasing your show ticket, or call 029 2022 4488.
For more information on ticket upgrades, click HERE
If you already have your show ticket, click the links below:
L2 Restaurant Upgrade
Enjoy table service, starter & main course from a delicious seasonal menu. Main show ticket also required.
Add On Now
Pre-Show Bar Upgrade (includes main queue jump)
Upgrade your main show ticket for exclusive access to our Exit 7 bar, with a DJ set and drinks discounts pre-show.
Add On Now