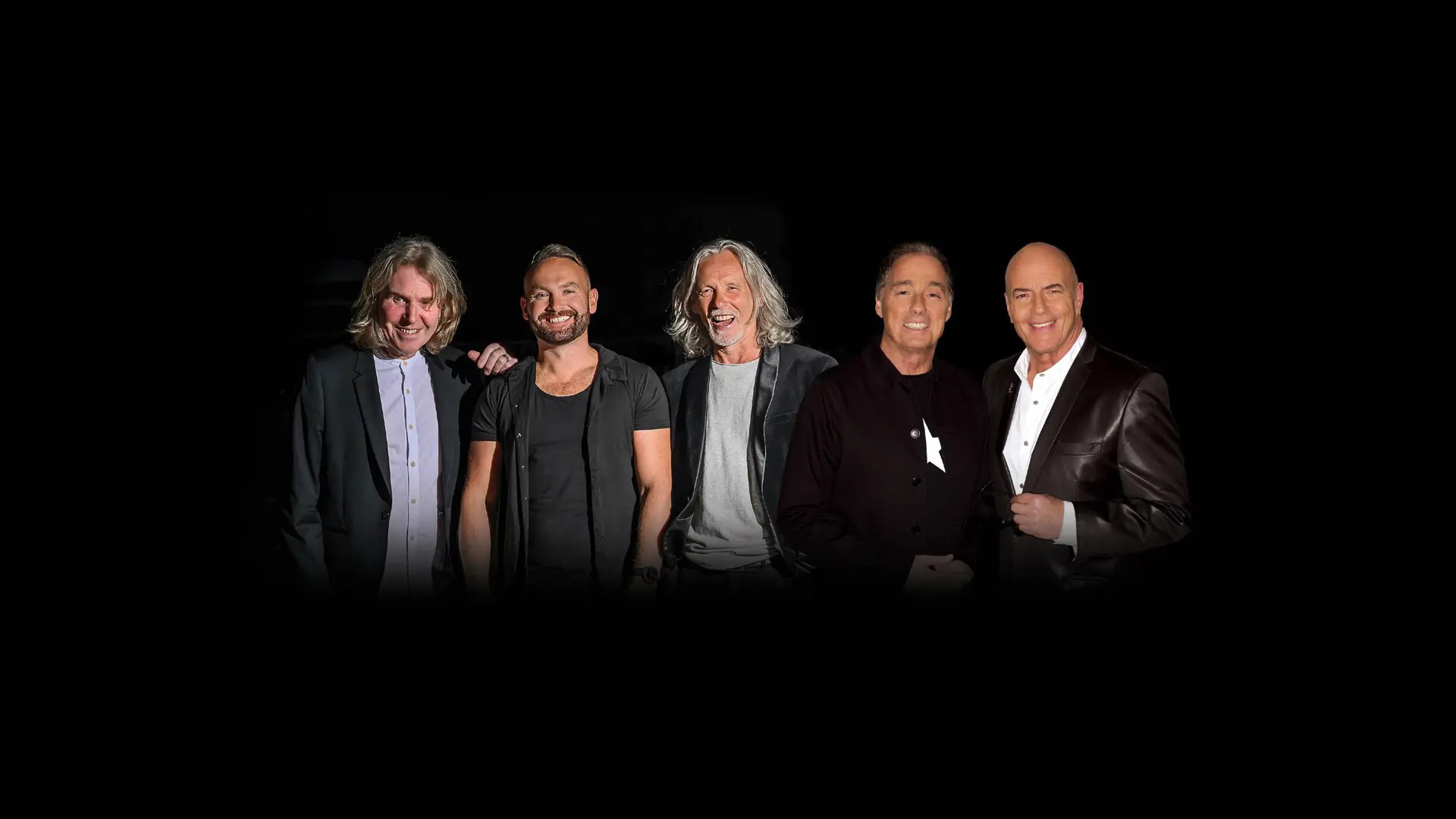 Wet Wet Wet & Go West
WET WET WET & GO WEST
TWO OF THE BIGGEST ACTS OF THEIR ERA
TOGETHER FOR THE VERY FIRST TIME

Two of the most iconic bands of their era, Wet Wet Wet and Go West, have announced they will unite for the first time ever for a co-headline UK tour.
The Best of Both Worlds tour will see the legendary bands play shows across the UK in early 2024, performing their seminal songs from a combined treasure-trove of hits; with 36 Top 40 UK Singles between them!
Both Wet Wet Wet and Go West have carried on captivating fans all over the world for the past four decades and show no signs of slowing down. The 12-date tour kicks off at Cardiff St David's Hall on 21st January concluding in Glasgow Royal Concert Hall on 7th February. Additionally Wet Wet Wet will play 3 headline dates on their own.
With an incredible catalogue of songs, Wet Wet Wet are undoubtedly a musical phenomenon who have made a massive impact with their music over the years, making them one of the most successful bands in British pop history.
The band's debut album 'Popped in Souled Out' (1987) also burst into the charts hitting No.1. Since 2018, Wet Wet Wet have been fronted by Kevin Simm (winner of 'The Voice UK' and former member of Liberty X) and they released their first album with Kevin, 'The Journey', in 2021 to massive critical acclaim. Alongside Kevin, the ever-present Graeme Clark (bass) and Graeme Duffin (guitar) front the full seven-piece band that have been headlining several huge festivals.
Go West's Peter Cox and Richard Drummie first met in 1974. Their debut single 'We Close Our Eyes' was released in the spring of 1985. It reached number 5 in the UK charts and became a top 10 hit in the USA. This 'overnight' success was followed by three further UK top 10 hits – 'Call Me', 'Goodbye Girl' and 'Don't Look Down'.

On sale Wednesday 1 November, 10am
Original tickets valid from this show, previously scheduled at St David's Hall. Contact your point of purchase for any questions.