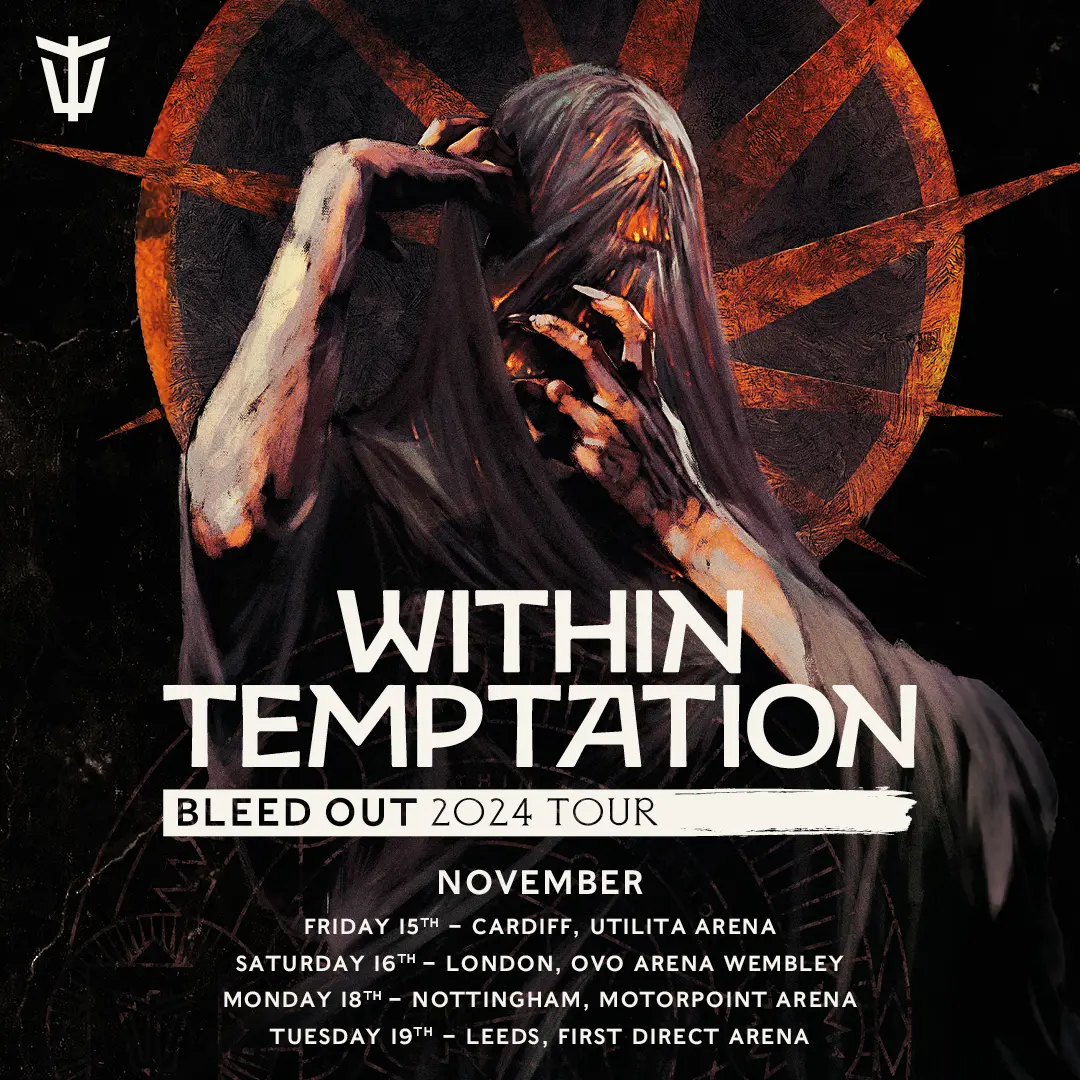 Within Temptation
Prepare to embark on a musical and visual journey as Within Temptation, one of Europe's most iconic rock bands, proudly unveils the 'Bleed Out 2024 Tour.' This Europe/UK tour, in support of their latest album, promises to be an experience that will leave fans breathless. 
This tour is not only a musical spectacle but also a celebration of empowerment. Within Temptation's frontwoman, Sharon den Adel, describes it as an opportunity for fans to experience the band's passion and fire, celebrating their 8th studio album 'Bleed Out' - which is an album that is as epic as it is unflinchingly outspoken. With 'Bleed Out', Within Temptation have delivered a fist-in-the-air proclamation of both their moral convictions and their fearless approach to music. 
Join the band here on Friday 15 November 2024.
Tickets on sale Friday 6 October 2023 from 9am.
TICKET UPGRADES
To book an upgrade for this event, add to your basket when purchasing your show ticket, or call 029 2022 4488.
For more information on ticket upgrades, click HERE
If you already have your show ticket, click the links below:
L2 Restaurant Upgrade
Enjoy table service, starter & main course from a delicious seasonal menu. Main show ticket also required.
Add On Now
Pre-Show Bar Upgrade (includes main queue jump)
Upgrade your main show ticket for exclusive access to our Exit 7 bar, with a DJ set and drinks discounts pre-show.
Add On Now