Because we know it's important to get all the info before you book those tickets
All of our shows have different seating and standing configurations. Take a look at our seating plans below for examples of different types of layouts we have here at the Arena. 
If there is a show you would like to book, visit the show page on our website and click on the ticket link where a Ticketmaster page shows the tickets available.  You'll see whether the show is seating or standing - or both!
And of course, you can always speak to our Box Office on 029 2022 4488 if you want to discuss any seating requirements before booking.
SEATED SHOW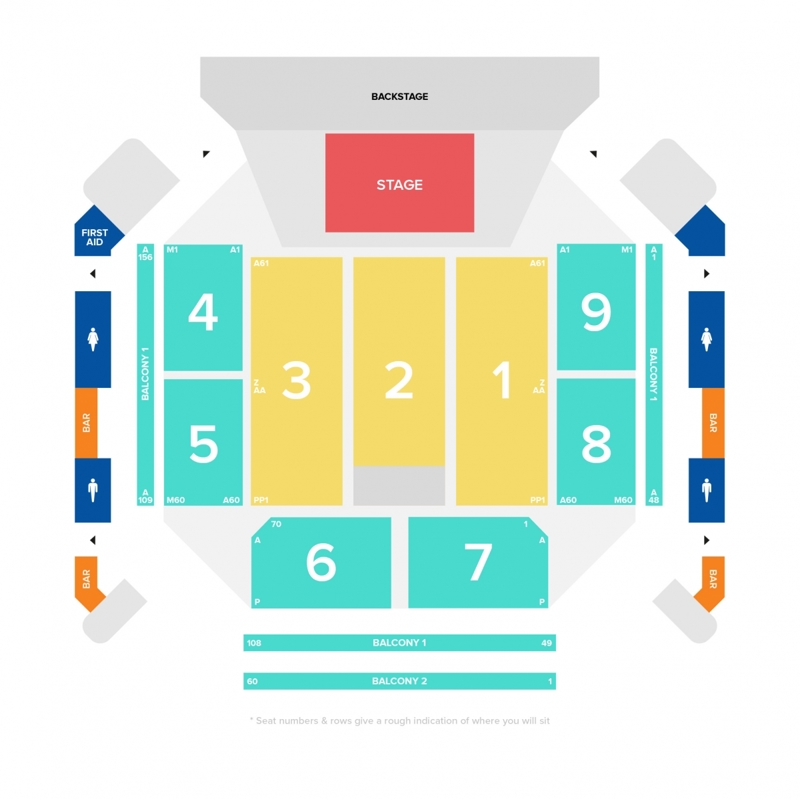 SEATING/STANDING SHOW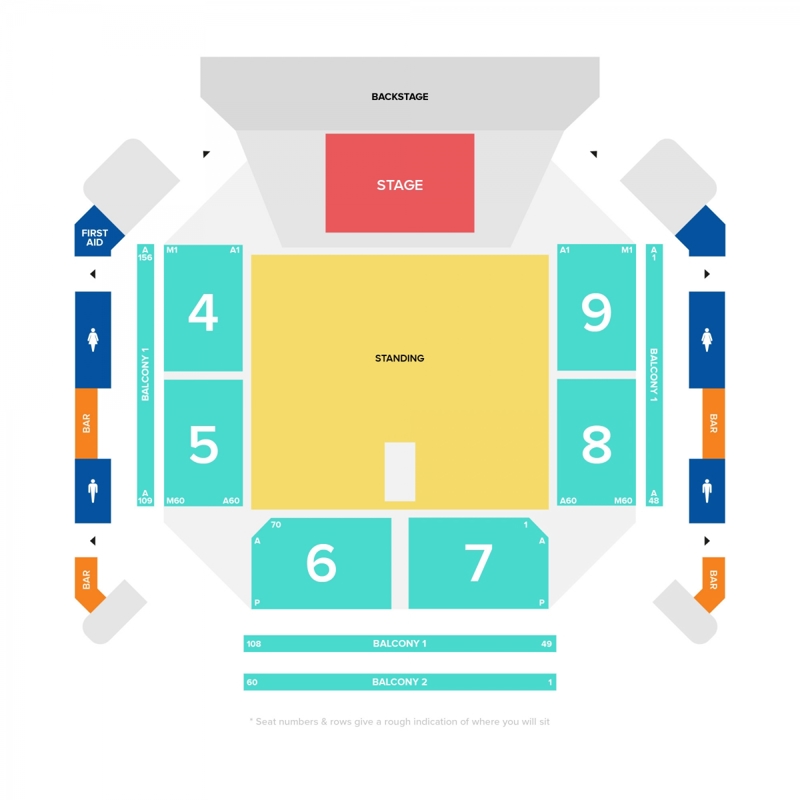 STANDING SHOW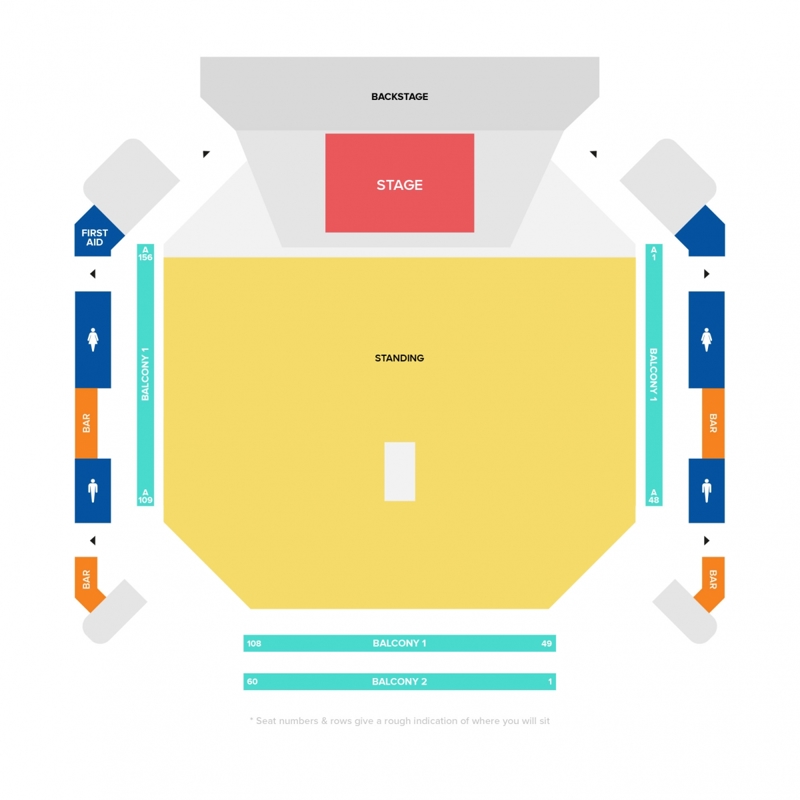 First time at the venue? Take a look at our at-a-glance short video of where to find our facilities and what to expect when you arrive. Looking forward to seeing you at the show! 
There are two main entrances when you arrive - our Box Office Entrance on the left hand side of the building's front, just opposite the Admiral Building, and our South Entrance on the right hand side, opposite The Citrus Hotel.
When you enter through either entrance, please note that strict security checks are in place.  See our Entry Requirements.
Please try and arrive as early as you can so that you don't miss any of the show!
Your ticket will be scanned as you enter and our stewards are always on hand to help make your visit to the Arena as enjoyable as possible.
Our foyer area just outside the main Arena space where you'll find The Food Bar too!
Most importantly, we want you to have a great time at the Arena, so enjoy your event!


Visit our bars upstairs!
We have bars situated within the main Arena space, but also have bars (and numerous toilets) on the first and second floor of the building, which you can reach via the stairs next to either entrance when inside the building.  Please ask a steward or member of security staff at any time for directions.